---
TOMF Supports Local Nonprofits Through Volunteerism
August 5, 2016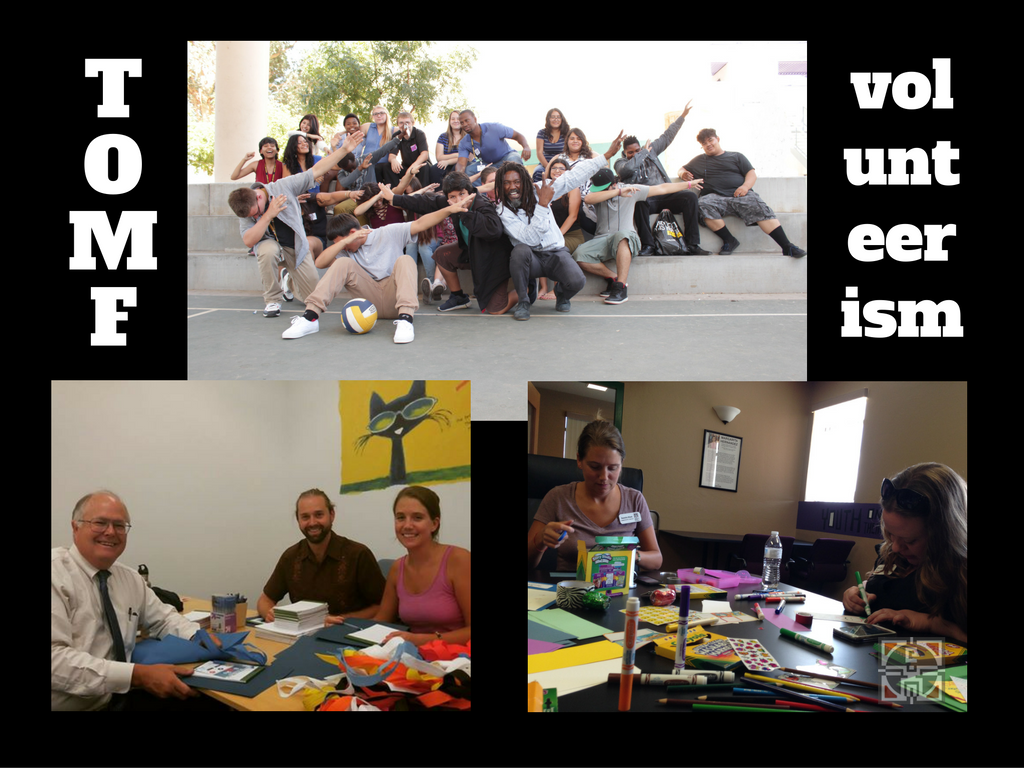 As part of a workplace wellness initiative, TOMF staff contributed over 30 volunteer hours to four local nonprofit organizations in the month of July. The volunteer opportunities were varied.

At Youth On Their Own, TOMF staff created encouraging hand-written and illustrated messages for homeless youth receiving stipends.

At a graduation ceremony for the Advanced Youth Nonviolence Institute presented by the Nonviolence Legacy Project/Culture of Peace Alliance, TOMF staff contributed event photography, facility set-up and tear-down, and food and beverage service for children'.

TOMF staff performed a variety of tasks at Make Way for Books including book cleaning, collating program materials, and constructing felt boards for children's story hours around the community.

And, finally, to support Integrative Touch for Kids' Wellness Weekend at Hacienda Del Sol, TOMF staff contributed physical labor for loading and unloading a large quantity of event supplies.

All the nonprofits are members of the Trustee Award Collaboration (TAC), a group that meets bi-monthly to exchange resources, strategies, and experiences to ensure sustainability in the Tucson community. Membership in this TAC is offered to organizations after they are awarded a TOMF Trustee Award microgrant.

For more information on the Trustee Award microgrant program, click here.