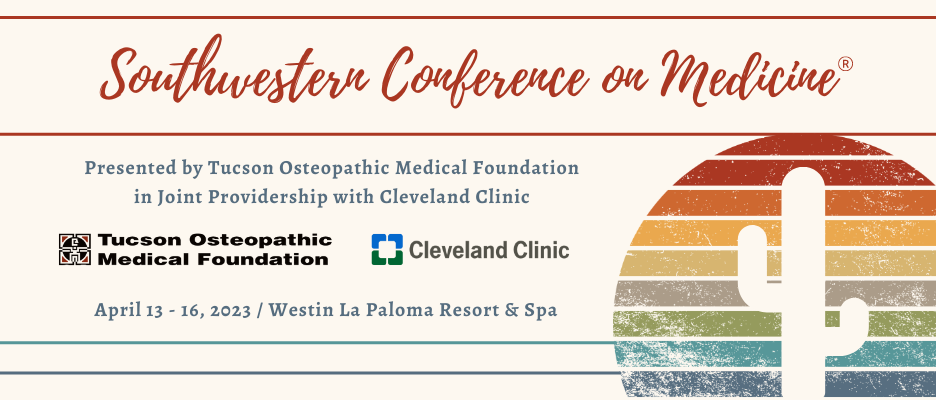 Thank you for attending the 2023 Southwestern Conference on Medicine!
Downloads
Printable Agenda
Opioid Credit Memo
NP Pharma Credit Memo

The deadline for claiming credit, reviewing lectures and downloading faculty presentations was on June 5. If you require assistance or if you have any questions for TOMF staff, please email cme@tomf.org or call (520)299-4545.